Sector:
Energy
Situation:
Business sought a data-driven sourcing strategy to address an upcoming expiration of an existing IT services relationship. The client had a good relationship with the service provider but was interested in benchmarking the service to ensure market alignment and a strategy to procure or restructure that positions the business for the future.
Solution:
Symbio performed a benchmark review of the infrastructure and application services and a sourcing health check examining the performance, relationship, contract, and financial health of the relationship. With this data and insight, Symbio prepared a sourcing strategy and plan to prepare the organization to go to market.
Sourcing Health Check Overview
Perform a scan of the service contracts that includes a review of the terms and conditions, scope of work, performance metrics, pricing structure, and governance model.
Provide a baseline of the current state with recommendations to better align sourcing strategy with organizational objectives – including a strategy to strengthen the retained IT capabilities.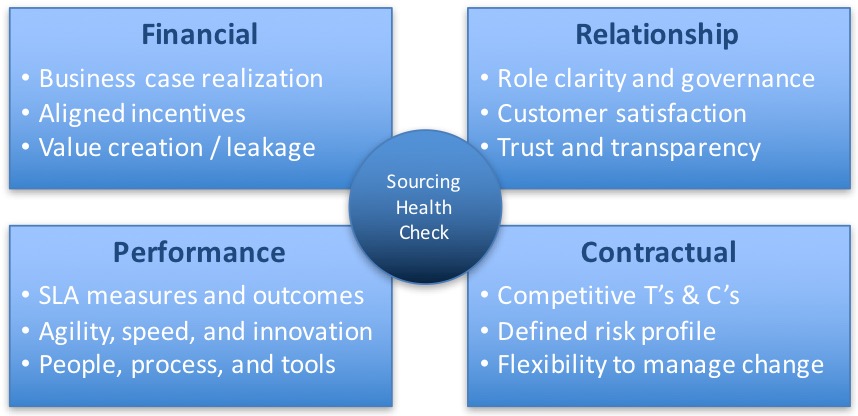 Sourcing Strategy Overview
With the benchmark review and sourcing health check initiatives complete, co-create with the client team a sourcing strategy supported by a financial business case.
The sourcing strategy deliverable includes an assessment of the options available to the client, a recommended path forward, and an executable plan to achieve the desired outcomes.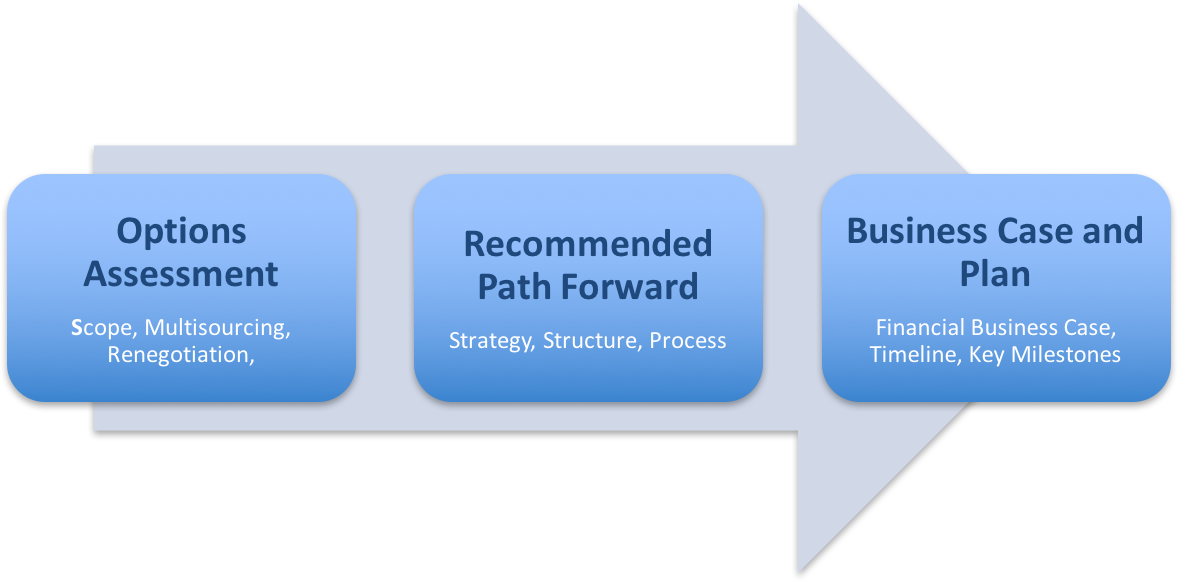 Results:
Client successfully restructured relationship with the incumbent service provider, modifying the service, performance, and business model to provide more agility and value to the business while exceeding the financial objectives.
---